Hello Ladies & Gents,

I am writing to you today with a new gift within the household!: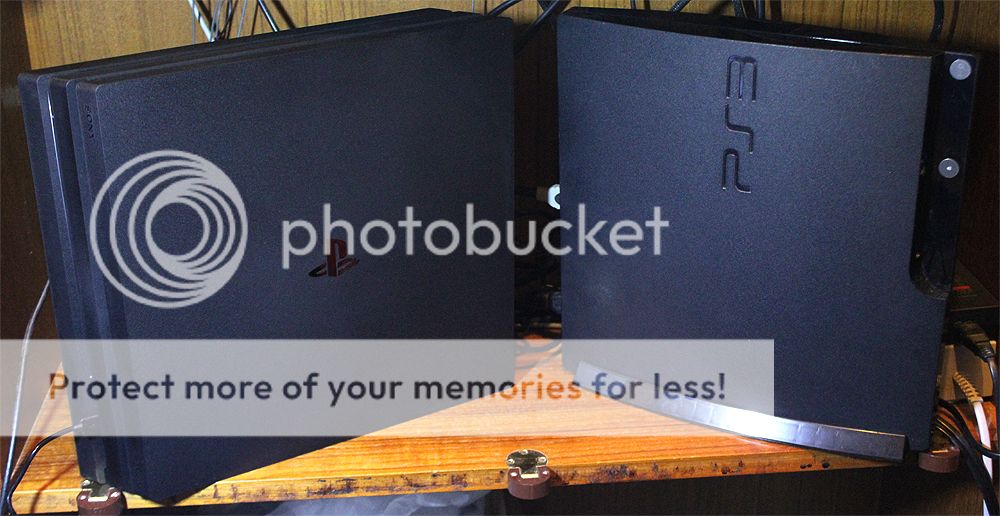 I took a plunge and got one. The main reasoning behind getting one was to prepare for Final Fantasy XV, incase any of you are not aware they have revealed that the game will have benefits with the specs of the PRO - This site even has screenshot comparisons, which are very telling, the jaggies of the PS4 version are not present in PRO - http://www.novacrystallis.com/201...

I got a good deal on it, £360 at Sainsbury's with Dishonored 2, sold Dishonored 2 already so the console cost me £330. I am still attempting to sell my Limited Edition Phantom Pain console to cover some of the funds too. So overall I think it will pay off.

I haven't had too much experience with it yet in all honesty, I have mostly been making the transition with all my data, but I did play Rocket League with my friend and we both noticed a huge difference in the frame-rate! This is interesting because it has not yet been noted as a game affected with a PRO patch. But it really felt like it had been boosted to 60fps.

One cool thing too is that even if your game is not running in 4k, if you take a screenshot it is 4k resolution & all recorded videos are now in 1080p, not 720p.

IGN has made a list to where you can see the benefits of PRO on 4K & 1080P displays - http://uk.ign.com/wikis/playstati...

I'll be tinkering with the system in the next few days, but so far, i feel very content, I am interested to know if anyone else has gone for one, or if you're even against the whole idea entirely?